PRODUCT DESCRIPTION:
Extruded feed for fish (pompano and cobia) since small fish to commercial size.
CHARACTERISTICS OF THE FISH LINE:
Diets formulated to meet higher demands in nutritional requirement of fish in different cropping systems, providing better absorption and digestibility of nutrients to achieve further growth during cultivation in better health conditions.
Ingredients with the highest standards of quality have been selected to provide the necessary levels of protein, fat, vitamins and minerals.
GUARANTEED ANALYSIS:
Parameter

%

Crude Protein (Minimum)

46.00

Fat (Minimum)

11.00

Humidity (Maximum)

10.00

Crude Energy (Maximum)

4.00

Digestible Energy (Minimum)KCAL/KG

3200

Ash (Maximum)

12.00
Use:
It is recommended to use it according to body weight of the animal, taking into account the production system used. It is suggested that the distribution must be uniform.
CONTAINER PRESENTATION:
Polypropylene bags with varying content according to the size of the particle.
SIZE- PELLET DIAMETER:
In pellets of 6, 8 and 10mm
INGREDIENTS:
Fish flour, flour oleaginous products , wheat flour , chicken flour , cereal by-products , fish oil , calcium propionate ( mold inhibitor ) , soy lecithin , dicalcium phosphate , calcium carbonate , premix of minerals and vitamins , lysine and methionine ( essential amino acids ) , stabilized vitamin C ( 500g / MT).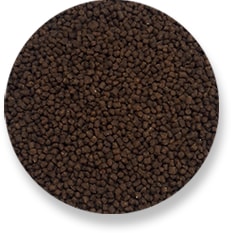 Marine Fish 2mm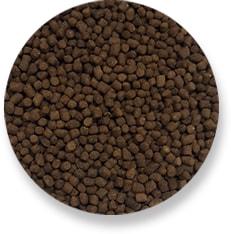 Marine Fish 4mm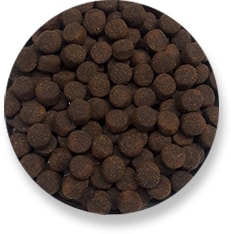 Marine Fish 8mm